…put your feet up and relax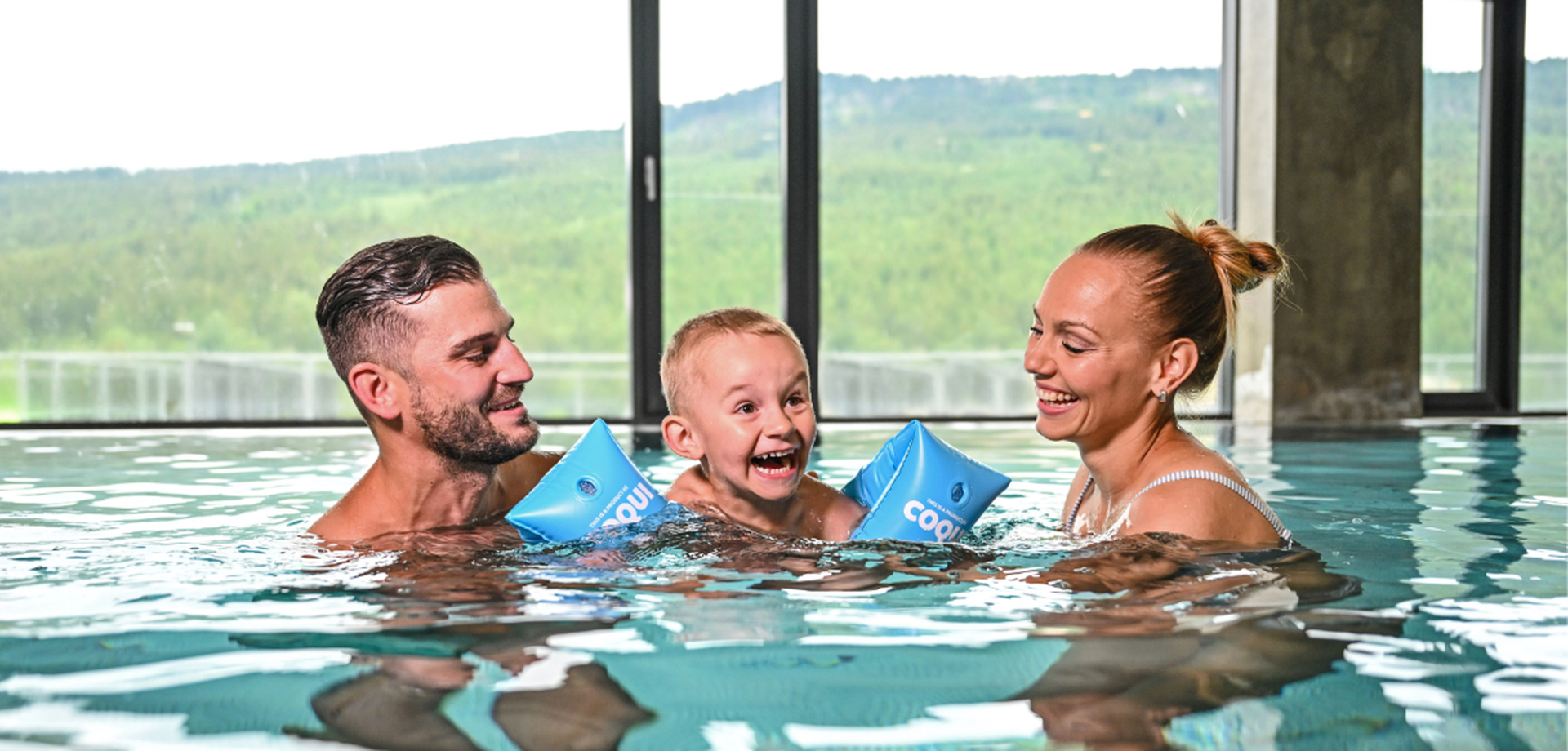 Merited hours of rest and letting off your steam without limits only for you and your children. With the mountain nature behind the windows and the warmth inside.
Wellness and sauna world
…a bit of relaxed mountain atmosphere for everyone in the family
You can enjoy the wellness and sauna world together or separately.
For the moments spent together, there are family saunas, especially prepared sauna rituals for parents with children or swimming lessons with a professional child swimming instructor..
In the other case, serve the wellness just according to your taste and mood.
…relax
Swimming pool
Immerse yourself in a counter-flow pool, water spout for back and neck massage and panoramic views of the surrounding mountain ridges.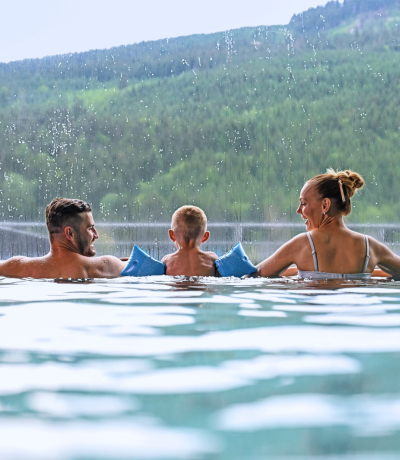 Jacuzzi with relaxing sun loungers
Recharge the lost energy and let the bubbles give massage to your tired muscles.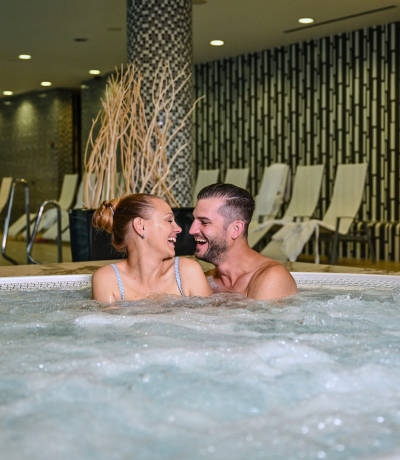 Finnish sauna
Warm yourself to the bones on your own, with your family, or during regular sauna rituals.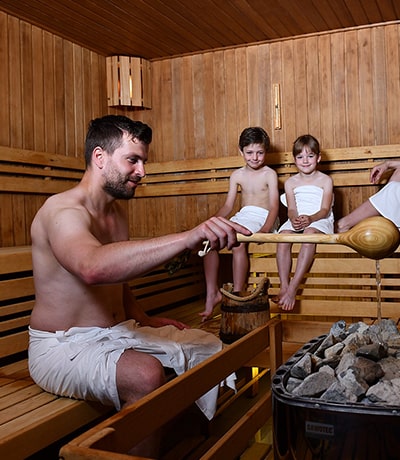 Steam sauna
Breathe deeply and let your body under the control of the power of steam in combination with our body peels.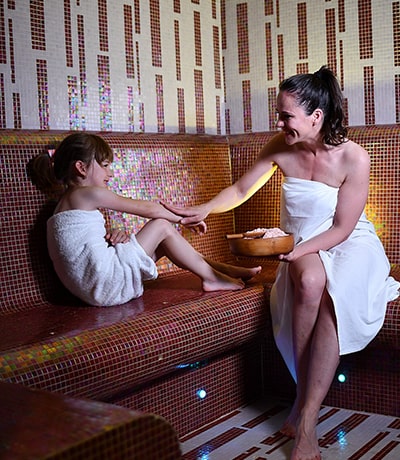 Kneipp's walk
Massage and strengthen your feet while walking in pools of cold and hot water.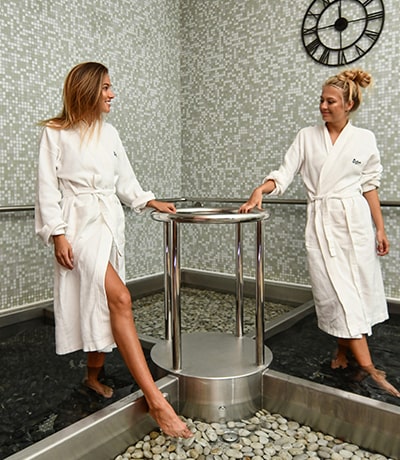 Cooling pool, bucket and experience shower
Chill your warm body according to your taste and courage or run out on the outdoor terrace and let the fresh mountain air do it for you.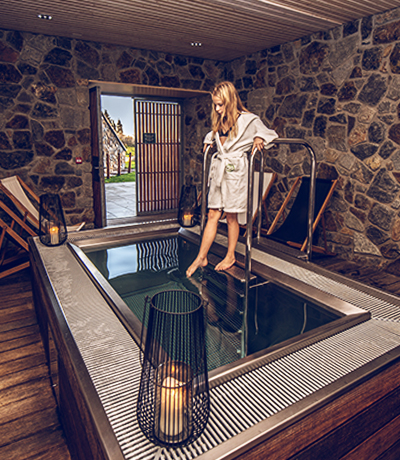 Relaxation room
Close your eyes and let yourself be carried on a wave of relaxation with pleasant music.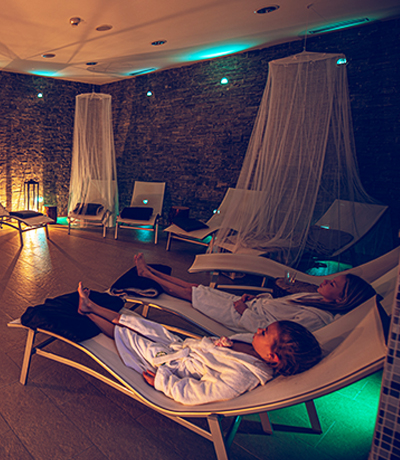 Sun terrace with sun loungers
Relax under the sun's rays or cool your body warmed up in the sauna.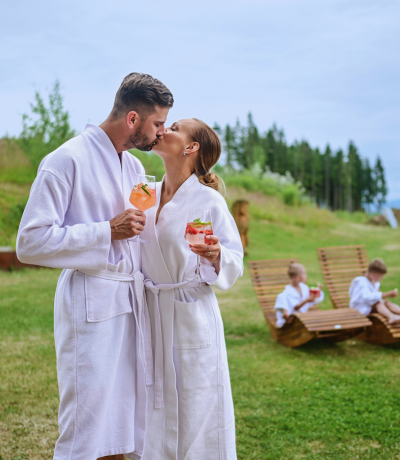 Wellness and fresh bar
Refresh yourself with a fresh fruit juice or detox cocktail at the wellness bar inside or a fresh bar on the sun terrace.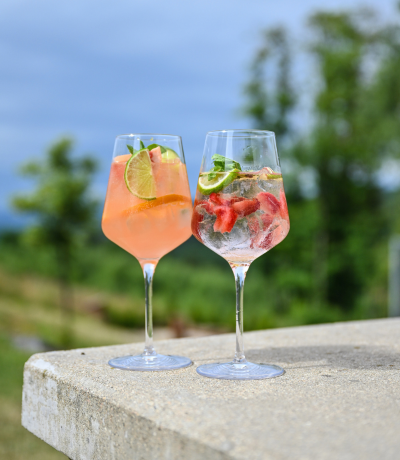 Fitness & cardio
Stay fit on your holiday, too and stretch your body in a fitness exercice combining cardio, fitness and stretching zone.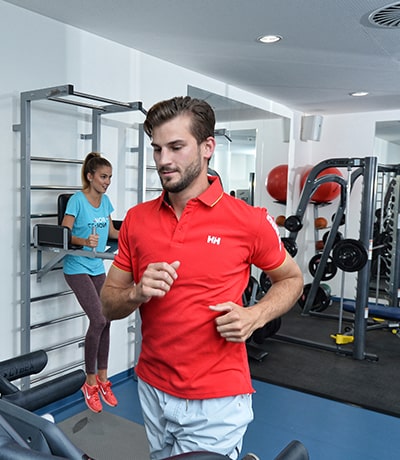 …enjoying wellness
with your children
Children's paddling pool with an elephant
Have a splash in a pool with a fountain and a red elephant with a water slide or practice swimming with swimming aids for kids.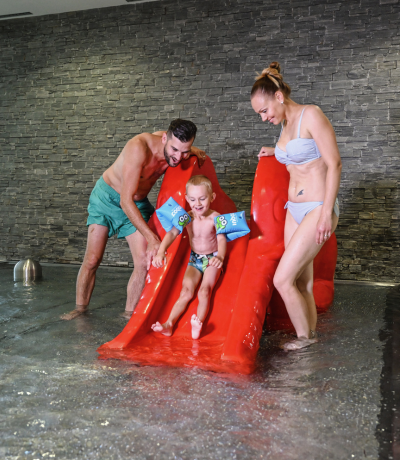 A family sauna
Warm up together with your children in the Finnish or steam sauna. For parents with children, the sauna world is open every day until 5 p.m. during which time the sauna is heated to a lower temperature.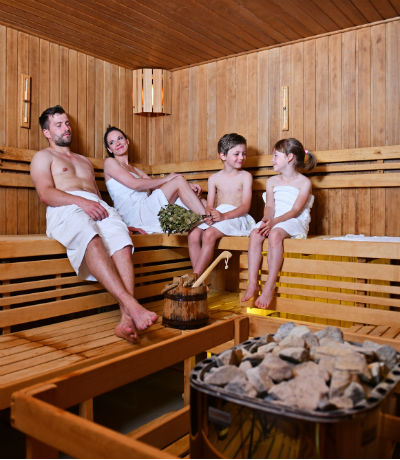 Spa menu for the smallest ones
Chocolate temptation or bubble dream? You won't be able to eat everything that your children experience in our wellness section every day.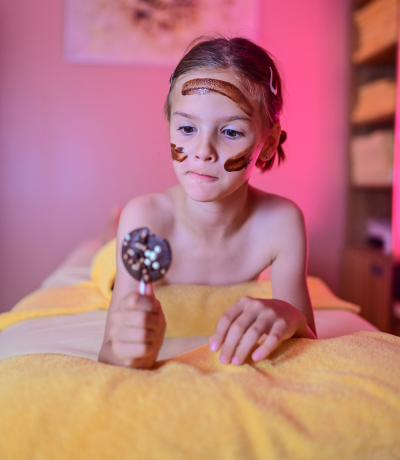 Swimming with a tutor
In the company of our tutor, your children will feel so well in the water that you will have to persuade them to get them out of the pool.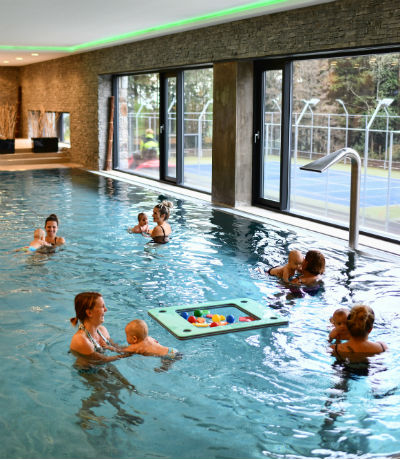 Wellness treatments
…the power of mountain nature in the conjunction of four principles
Even on family vacations, you may expect a rest and relaxation in the company of our spa treatments, which we have prepared for each member of your family.
Just choose the principle that fits your inner mood the best and the right procedure will find you by itself.
Get your power from the local nature
Let yourself be drawn into the world of the hotel Vista's wellness treatments which you will not experience in any other hotel in the world.
We have enriched them with a bit of local nature and the needs and wishes of our guests. Feel for yourself the honey the bees harvested on local mountain meadows, marble stones from the local quarry or natural fragrance made directly for our hotel.
Live your experience here and now, whether you choose a massage, a bath, a ritual or a hammam mirroring the powerful elements of earth, water, air and fire.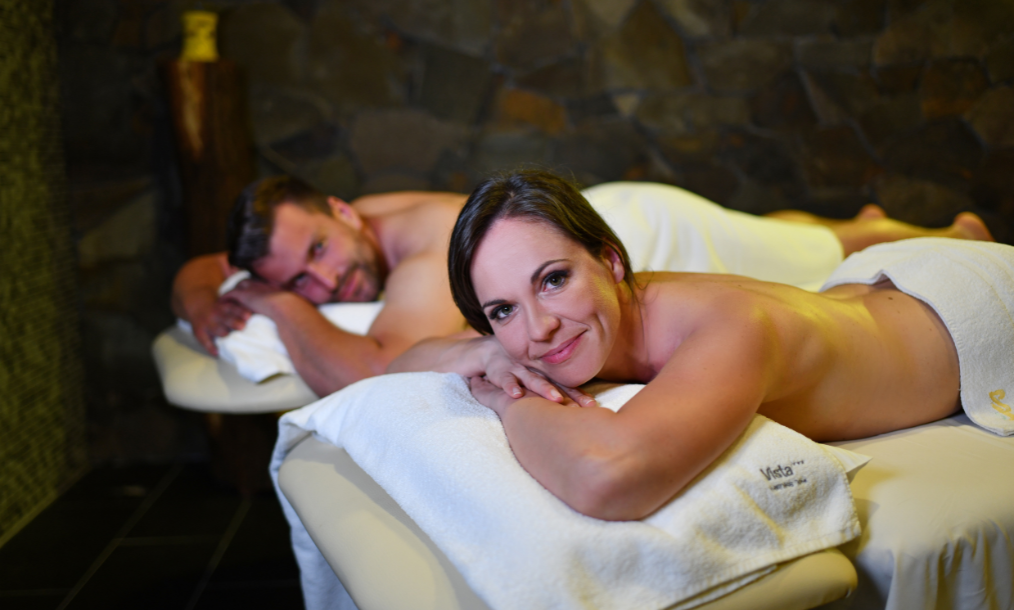 The little ones only get the best
We also think of the little pleasure seekers whose smile shines in their face only over the idea of the magic they can expect within our wellness procedures for children.
Children's Bubble Dream will take your children into the kingdom of water and foam with an oil massage, chocolate temptation with a massage gives their soft skin the smell of chocolate, or there is also a thyme bath that takes them to a blooming meadow floating on the water surface.
Procedures price list for download
Discover the secrets of our treatments.
We will be happy to advise you or help you choose exactly to your needs and wishes.
Swimming pool Su - Th 9 a.m. – 9 p.m., Fr - St 9 a.m. - 10 p.m.
Sauna world Su - Th 10 a.m. - 9 p.m., Fr - St 10 a.m. - 10 p.m.
sauna world for children open daily 10 a.m. – 5 p.m.
Booking the access to the wellness centre (swimming pool, whirpool, sauna) is not possible.
If not our hotel guest, please, contact our wellness reception before your planned visit due to verifying the available capacity.
The last entrance possible 2 hours before the closing time.
Endless wellness pleasure for the whole family every day.