We have something for everyone at Vista. The little gourmets will be delighted by the children's breakfast area, the adults by our cooks' perfect culinary work as well and by the animated program during breakfast and dinner.
With a breathtaking view of the mountains
with every bite …at the Vyhlídka restaurant
Breakfast that makes your day
As soon as you open your eyes, you will certainly be looking forward to the breakfast that the whole family will enjoy.
A sumptuous mountain breakfast with both hot and cold delicacies gives you all that you meritneeda day spent in the mountains.
And kids head to their children's corner and serve themselves, for example, their favorite pancake with cocoa.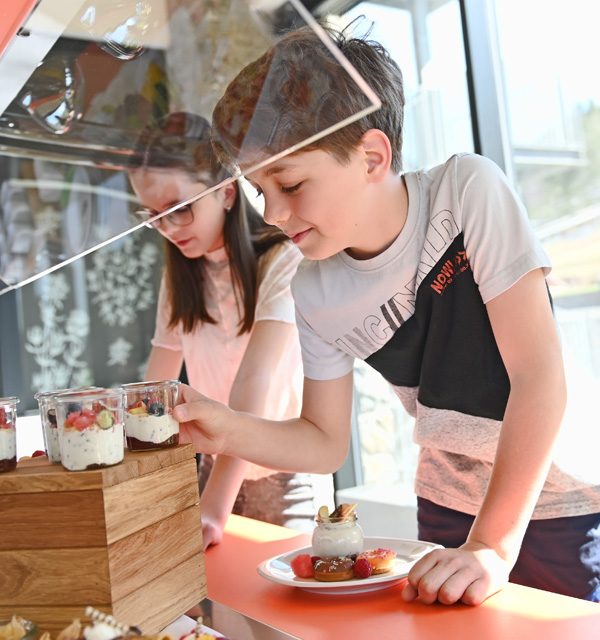 Fight your hunger both at noon and in the evening
It is only up to you whether you only have breakfast with us or whether we prepare other courses for you during the day, too.
At noon you can visit our lobby Vista bar where we serve our Á la carte menu.
Your dinner will always provide you with a selection of appetizers, soups, meat and dishes, salads, and desserts. The dinner is prepared in the form of a buffet.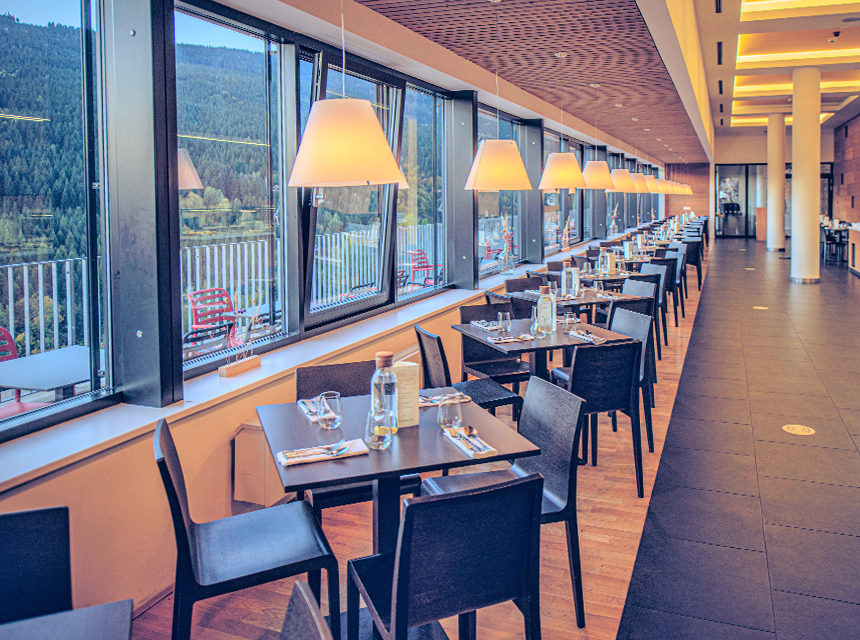 Enjoy your food with an animator entertaining your children
Enjoy your morning coffee or dinner in two and leave it up to us to make your children happy.
Our animator will be entertaining your children during breakfast and dinner in the children's corner and you will be able to enjoy anything you can think of.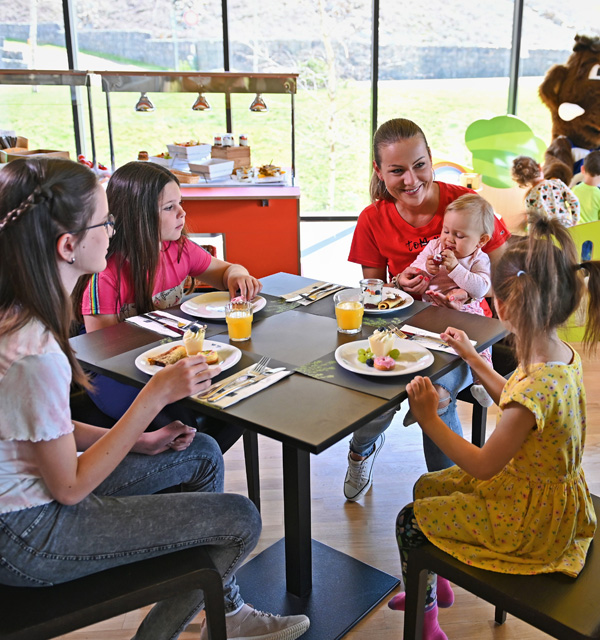 Opening hours
breakfast
7 a.m. – 10 a.m.
dinner
5:30 p.m. – 8:30 p.m.
Treat yourself to a gastronomic pleasure... …in the Podbělka restaurant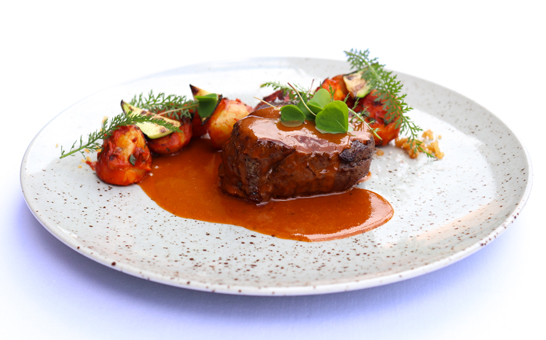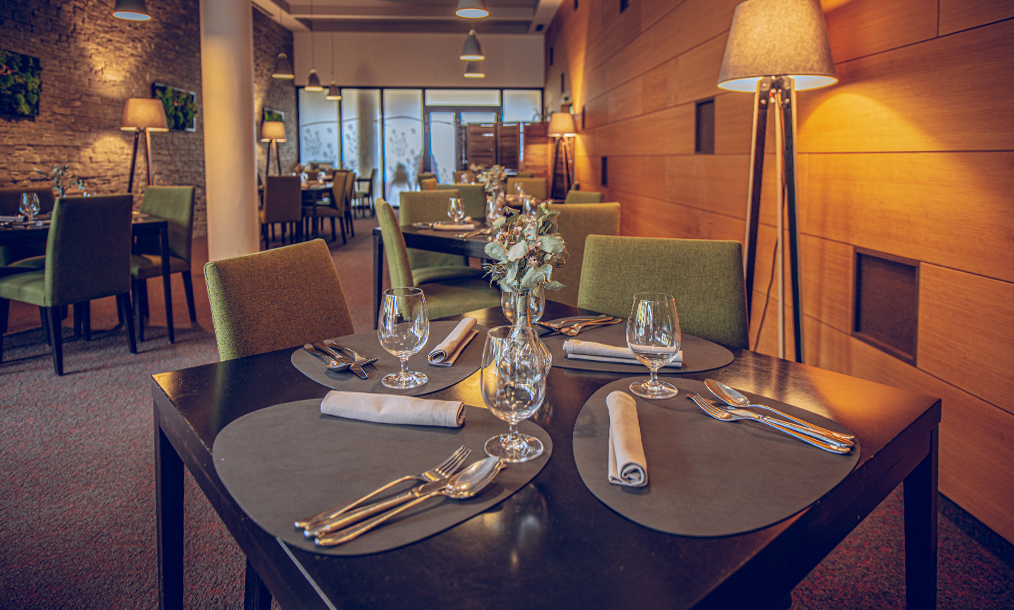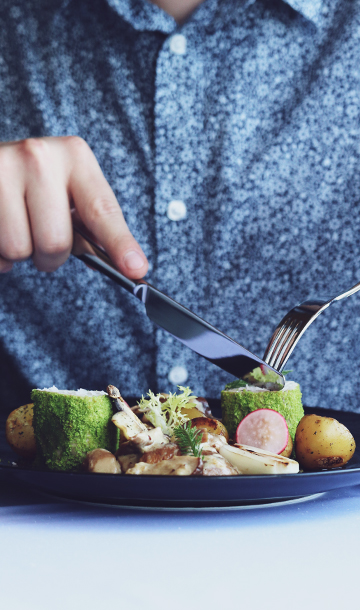 We would be delighted to have you join us for an unforgettable dining experience at our lovely À la carte Podbělka restaurant. Our talented chefs prepare fresh seasonal dishes daily, just for you. We can't wait to welcome you!
Opening hours
daily 9:00 - 23:00
Drop in and make your life sweeter… …in the Vista Lobby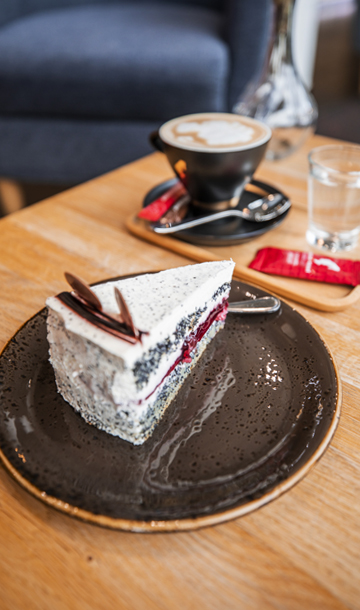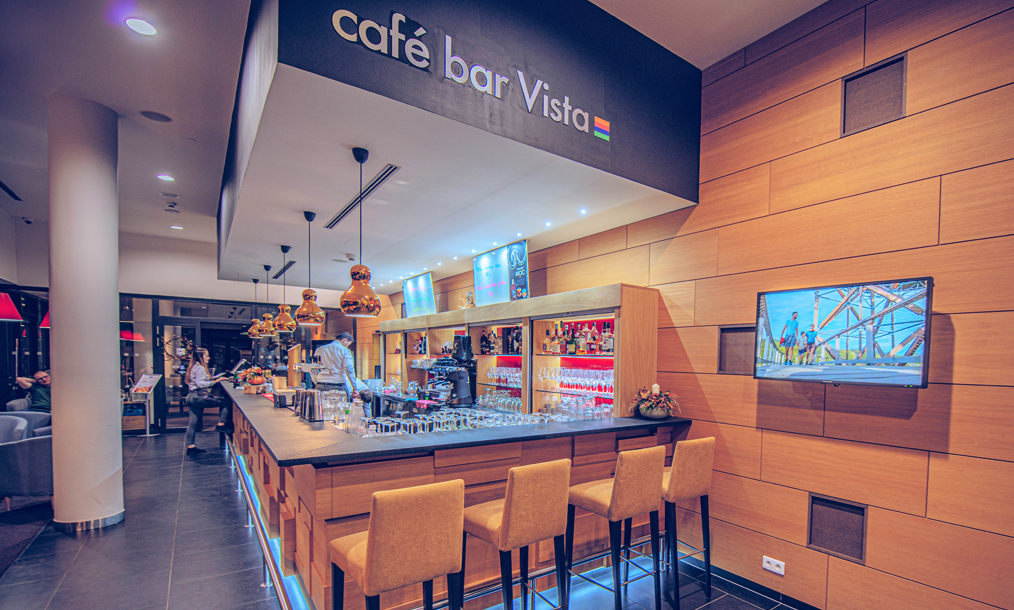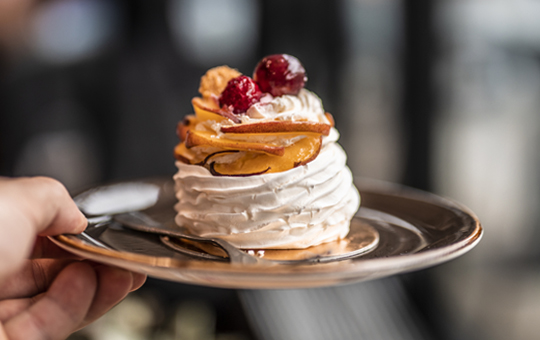 Have a seat in our comfortable armchairs or our sunny terrace at any time during the day, whether you feel like a dessert from our patisserie, a cup of tea, or simply a glass of wine.
Opening hours
daily 9:00 - 23:00
Have a glass as soon as the night is still young… …in the Mulda bar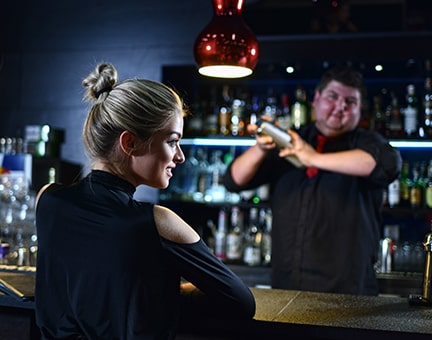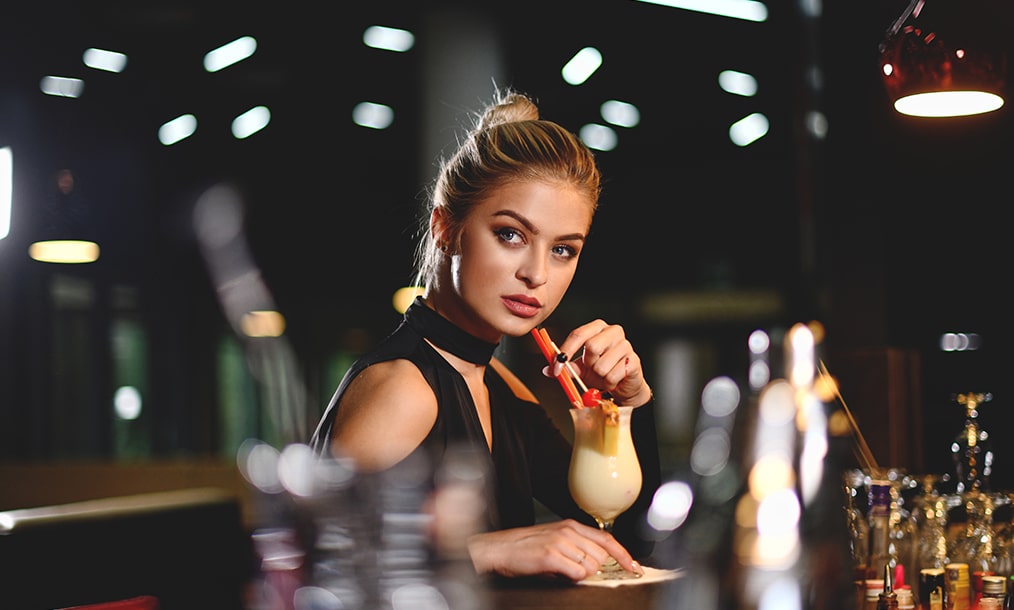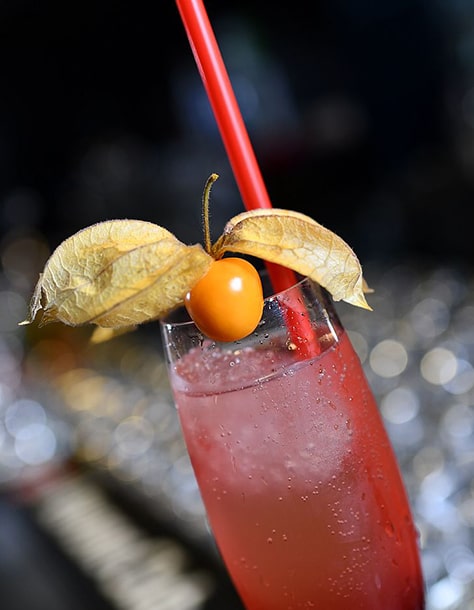 After the happy children whispering in the room stops, it is the right moment for a small holiday refreshment. Take a rest and enjoy your drink in Mulda bar.
Opening hours
out of service

In the Mulda bar, you can pay by credit card or we can charge the bill to your room account.
Pleasure on a plate from morning to night for small and large gourmets.