Christmas stay in the mountains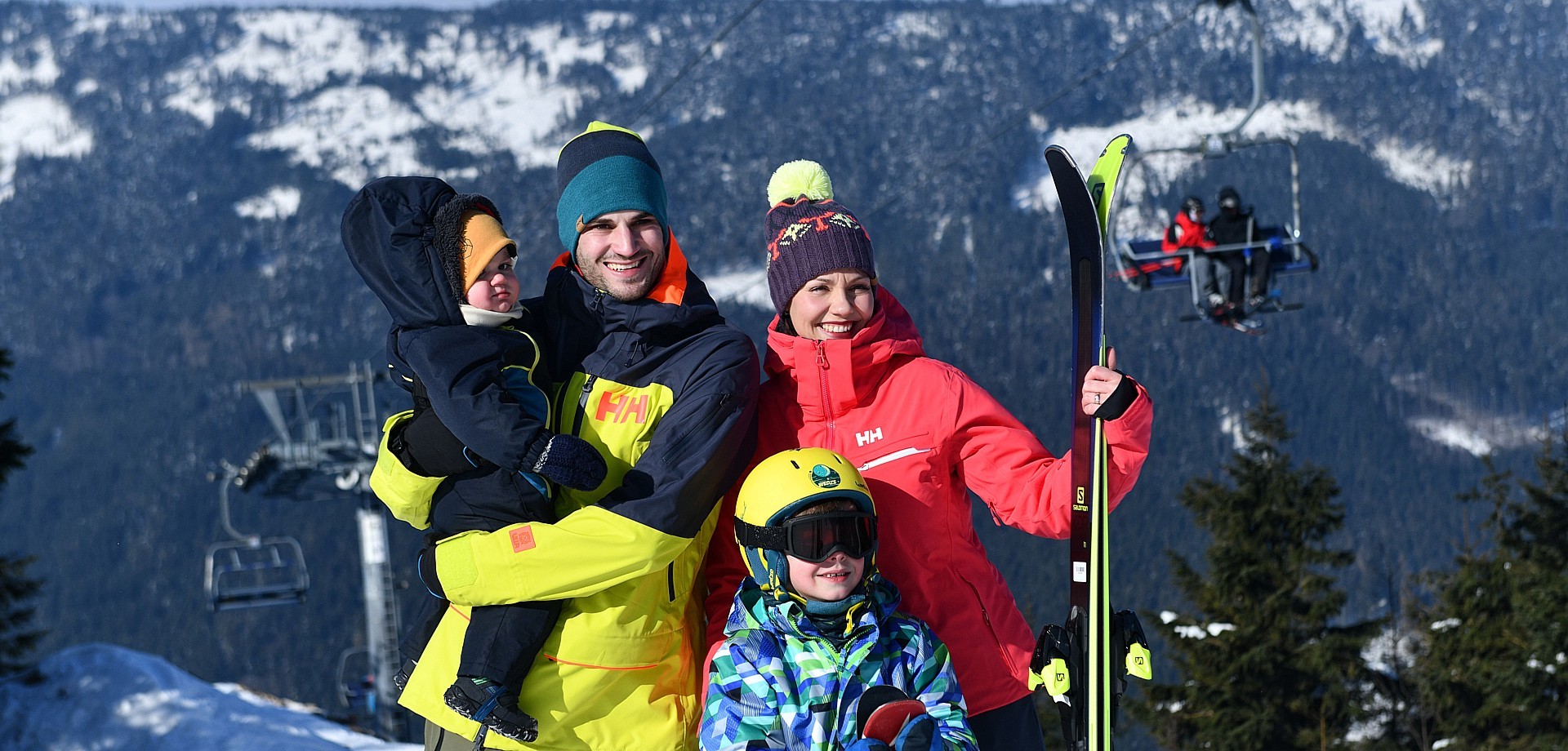 Accommodation and meals prepared for you will include:
Accommodation for 5 or 6 nights in a room of your choice with a possibility of an extra bed or a baby cot
5 or 6 buffet breakfasts at the Vyhlídka restaurant
4 or 5 buffet dinners in the Vyhlídka Restaurant
1 Christmas Day dinner with a buffet including a toast
For each person accommodated, the package includes also:
Welcome drink on arrival for children and adults
A small gift for children on arrival
Dressing gowns for rent directly in the room
Billiards and table tennis in the hotel
Lockable and heated ski cabinet
Wi-Fi in the rooms and in common areas
Price list
Stay in term 20. – 27. 12. 2021 (4, 5 or 6 nights)
twin bed
Extra bed
family room
Length of stay
Adult
Child 3–6 yo*
Child 6–15 yo*
Adult
Child 3–15 yo*
4 NIGHTS FROM
11 195 CZK
2 000 CZK
4 800 CZK
19 115 CZK
2 000 CZK
5 NIGHTS FROM
13 585 CZK
2 250 CZK
5 750 CZK
23 485 CZK
2 250 CZK
6 NIGHTS FROM
15 975 CZK
2 500 CZK
6 700 CZK
27 855 CZK
2 500 CZK
Minimum stay 4 nights.
The prices are per person and 4, 5 or 6 nights provided that there are 2 adults accommodated in the room.
Children up to 3 years free of charge, without granted bed and meals.
Valid until 6 and 15 years of age. Children's prices apply when there are at least 2 adult persons accommodated in the room.
The third or fourth adult accommodated in the Family Room or a second child in the double room pays an extra charge of 700 CZK / night.
You can book a stay for another type of room - more information at the booking department.
Guarantee of Stay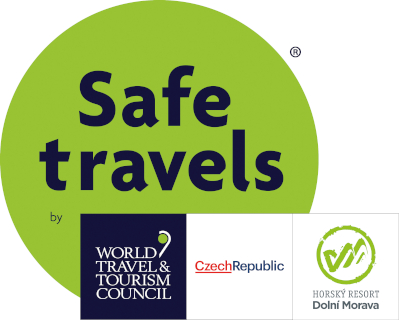 WITHOUT CANCELLATION - The paid deposit is not charged as a cancellation fee in case of cancellation of your stay due to quarantine, covid-19 disease, or inability to use the stay due to failure to meet the government's currently valid infection-free conditions (vaccination, illness), but is moved to an alternative date of use. The stay may be taken within six months of the original booking date. If you do not choose to take your stay within this period, or if the epidemiological situation is so unfavourable that it does not allow you to take it, the period for taking your stay will be extended by a further 6 months. You will not lose your relaxation in the mountains. If you have any questions, please contact our reservations department.
Make a reservation of your stay.
Call us or write to us.
One holiday at Vista won't be enough.