Christmas stay in the mountains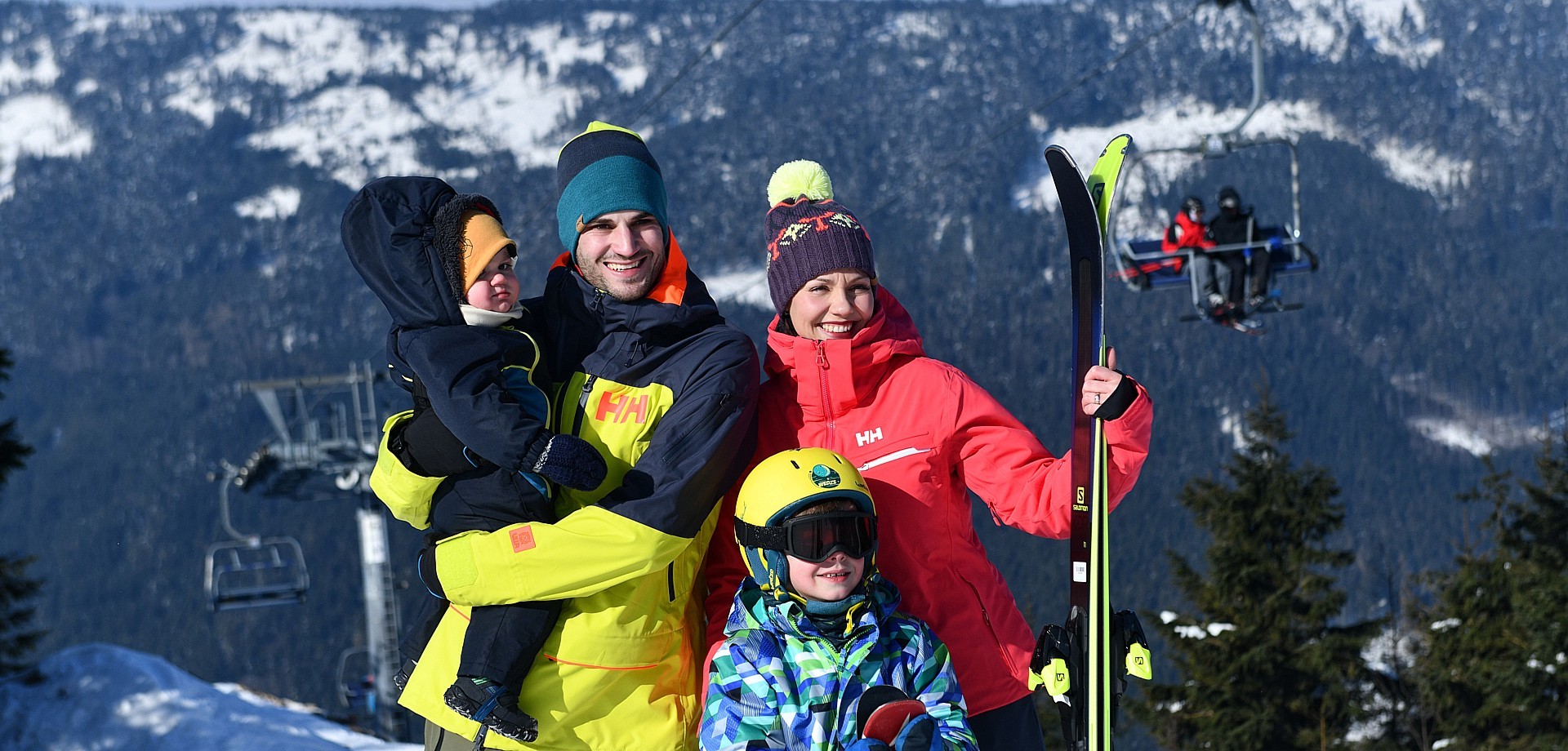 Accommodation and meals prepared for you will include:
Accommodation for 5 or 6 nights in a room of your choice with a possibility of an extra bed or a baby cot
5 or 6 buffet breakfasts at the Vyhlídka restaurant
4 or 5 buffet dinners in the Vyhlídka Restaurant
1 Christmas Day dinner with a buffet including a toast
For each person accommodated, the package includes also:
Welcome drink on arrival for children and adults
A small gift for children on arrival
Dressing gowns for rent directly in the room
Billiards and table tennis in the hotel
Lockable and heated ski cabinet
Wi-Fi in the rooms and in common areas
Price list
Stay in term 20. – 27. 12. 2021 (4, 5 or 6 nights)
twin bed
Extra bed
family room
Length of stay
Adult
Child 3–6 yo*
Child 6–15 yo*
Adult
Child 3–15 yo*
4 NIGHTS FROM
11 195 CZK
2 000 CZK
4 800 CZK
19 115 CZK
2 000 CZK
5 NIGHTS FROM
13 585 CZK
2 250 CZK
5 750 CZK
23 485 CZK
2 250 CZK
6 NIGHTS FROM
15 975 CZK
2 500 CZK
6 700 CZK
27 855 CZK
2 500 CZK
Minimum stay 4 nights.
The prices are per person and 4, 5 or 6 nights provided that there are 2 adults accommodated in the room.
Children up to 3 years free of charge, without granted bed and meals.
Valid until 6 and 15 years of age. Children's prices apply when there are at least 2 adult persons accommodated in the room.
The third or fourth adult accommodated in the Family Room or a second child in the double room pays an extra charge of 700 CZK / night.
You can book a stay for another type of room - more information at the booking department.
Make a reservation of your stay.
Call us or write to us.
One holiday at Vista won't be enough.